Watch Us Grow: Looking Back on 2018 and Forward to a Bright Future
The weather is still chilly, the Christmas lights are slowly coming down, and the commute to the office is returning to its slow grind as folks end their holiday breaks and get ready to tackle 2019. Looking back, 2018 was an excellent year for Planful. There's so much to reflect on, but let's talk about a few of the highlights.
Product Innovation: Rolling Out MyPlan and Spotlight for Office
The biggest 2018 product news was Planful MyPlan, which enables teams to work more seamlessly to manage the planning, budgeting, and forecasting process. The new interface gives the budget owner a clear sense of where they stand in terms of expenses and gives the same visibility to finance. We're passionate about this release not only because of the work we poured into it, but because we knew our customers would only see benefits.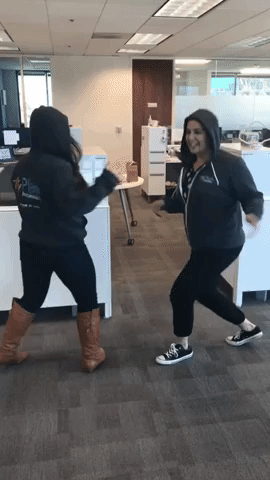 We weren't the only ones excited about it – MyPlan was the fastest-growing new solution in the company's history as it was included in 73 percent of all new sales contracts in Q218.
Additionally, we announced Spotlight for Office last summer, which allows finance to embed and refresh data in Excel, PowerPoint and Word with the push of a button. Along with MyPlan and Spotlight for Office, the engineering and product teams have been running at full tilt, releasing 4 new products and over 250 new features and enhancements over the last 18 months.
Enabling Finance to Share Knowledge with Solution Exchange
We listened when our customers asked us for best practices around solving very specific business problems – and from those requests came the launch of the Planful Solution Exchange. The Solution Exchange is where our partners, customers, and internal experts can share and deploy proven modeling and planning solutions.
With access to enterprise planning solutions for dozens of use cases from various industry verticals and functional business areas, our customers are able to learn and leverage how others have solved for specific business challenges. From supply chain management in the life sciences industry, to driver-based revenue planning models for sales, our customers now have actionable solutions at their fingertips.
Connecting and Collaborating at #HostPerform
At Perform 2018 in Dallas, our customers shared their own experiences with Planful and how they've used the platform to transform the way they work. After the dust settled from such a stellar week of interacting with our customers, the buzz continued. Analysts and partners alike found the event refreshing and focused, and left excited about the future of finance. It's an understatement to say we're looking forward to continuing to revolutionize finance at Perform 2019 in Las Vegas!
Making Time for Fun Along the Way
You'd think with all this innovating we wouldn't have time to have any fun, but we manage to get together regularly for quarterly happy hours, team building events, hackathons, and holiday celebrations. Notably, our Fall 18 Hackathon produced a record number of projects – 55 in total – ranging from technical hacks to features that finance will love. Our management teams kept the culture fun and vibrant throughout 2018. The pictures say it all!
The Future of Planful is Looking Bright
To close out 2018, Planful was acquired by Vector Capital. Infused with enthusiasm and new investments, our mission in 2019 is growth.
"Planful' combination of leading products, highly skilled workforce, and impressive roster of blue-chip customers provides an ideal platform for future growth," said David Fishman, managing director at Vector Capital. "We are impressed by the company's strong business, excited by the company's product roadmap, and look forward to backing Planful through the next stage of growth."
We couldn't have said it better ourselves.
Wishing you all a prosperous 2019!